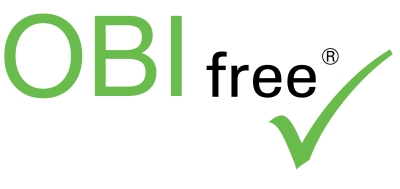 The "OBI free

" is a technology that provide the Fiber transport of the DOCSIS 3.1 signals completely free of optical interference (OBI), of which other solutions suffer.

This technology was developed after experienced "burst mode technology". It's fully compatible with HFC and based on same operating parameters. Combining Up-Stream lines by an active "Multiline RP-Combiner" instead of an optical splitter permits a "combined" or "direct" connection of subscribers and so far a flexible structure without limitations.

With "active combining" it's possibile to safe optical Budget because no loss as for an optical Splitter. Thanks to EMC's "low Noise technology", the signal quality will be enhanced (CNR) and interferences or limitations in Up-Stream will be evitated. Full functionality of DOCSIS 3.1 with channel bonding, without bandwidth limitations is guaranteed.

The "OBI free" is a technology is used in a Powered Optical Network architecture with clusters of 32 subscribers or multiple of them.